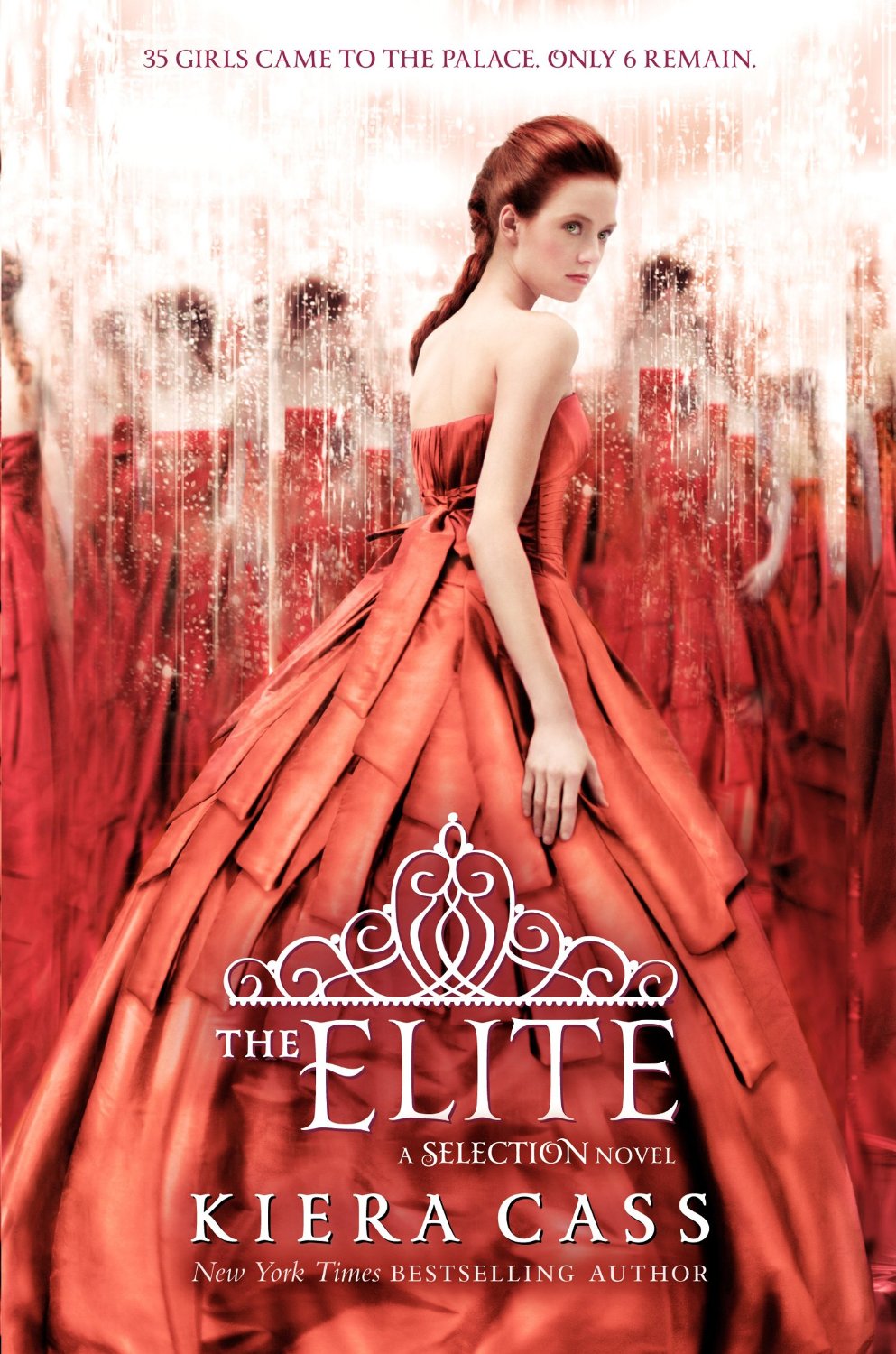 The Selection began with thirty-five girls.
Now with the group narrowed down to the six Elite, the competition to win Prince Maxon's heart is fiercer than ever—and America is still struggling to decide where her heart truly lies. Is it with Maxon, who could make her life a fairy tale? Or with her first love, Aspen?
America is desperate for more time. But the rest of the Elite know exactly what they want—and America's chance to choose is about to slip away.
The time has come for one winner to be crowned.
When she was chosen to compete in the Selection, America never dreamed she would find herself anywhere close to the crown—or to Prince Maxon's heart. But as the end of the competition approaches, and the threats outside the palace walls grow more vicious, America realizes just how much she stands to lose—and how hard she'll have to fight for the future she wants.
Niisiis, kui palju võib üks inimene nutta? Teises raamatus nuttis see väike piripill pea iga asja pärast, mõnda aega ka kolmandas, aga siis otsustas enda väärikuse riismed kokku korjata ja lõppude lõpuks võitlema hakata.
Kui kogu see töinamine välja arvata, siis oli see sari päris meelelahutuslik. Kogu see America-Maxon-Aspeni asi oli algusest peale üsna etteaimatav, seega sellega ei mingeid üllatusi. Lõpp pidi ikka ju natukene intrigeerivamaks kiskuma, muidu poleks asi õige tundunud, midagi peab siiski valesti ka minema. Ehk siis kui nüüd ühe lausega kokku võtta – põnev, kaasahaarav ja romantiline, aga ürpis ettearvatava lõpplahendusega.
Ma ei taha sellest sarjast liiga palju ära anda, sest eesti keeles need raamatud alles hakkavad ilmuma. Ma ei tea, mida kirjutada, et säilitada teiste lugejate põnevust, seega ma eriti ei kirjutagi. Kui keegi mingis osas ise uudishimulik on, siis kommentaarium on endiselt avatud.
EDIT! "Eliit" on nüüd saadaval ka eesti keeles!